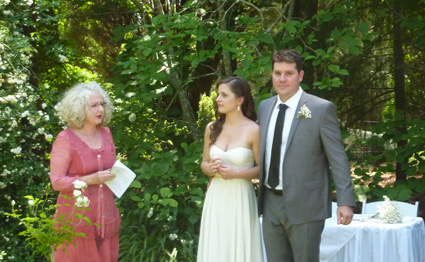 30 Oct

When Does Love Begin

I was privy to something most unexpected today. While selecting a bunch of grapes I noticed a handsome young man approach the gorgeous girl on the checkout at the local greengrocers. I heard him say, 'I have come to see you and would like to know if you would give me your number so that I can take you out?' ooooohhhh does this still happen? The gorgeous girl declined saying that she had a boyfriend and he made a hasty exit. GG was blushing fiercely and I was thrilled to be witness to this brazen approach by a young man who clearly had guts and gumption. It was strangely enchanting and made me feel the magic of love, recognising that there is potential every where and seeds just need to be planted. 

In an age where we can get most things on the internet, yes even love, it was refreshing to see a little good old fashion face to face flirting. Is that the right word here, I'm not sure, maybe genuinely seeking romance would be a better expression albeit a little wordy. GSRing….will that word catch on, probably not but you have my full permission to use and share.

Today, that young man was my hero because he was brave enough to seize an opportunity and to take a chance……he may have caught GG off guard and she may have had a boyfriend but she will always remember this compliment as I will always delight in the thrill of being inadvertently trapped in their exchange.

As a Marriage Celebrant in Sydney I deal with love on a daily basis but is established love so I really thrilled at the privilege of witnessing (or not in this case) love as a bud.

My image supporting this blog is full blown love, which is being celebrated by Xanthe and Michael, in the grounds of Xanthe's parent's home in Glenorie. It was a picture perfect day and the wedding preparations were exquisite for this intimate gathering of family only guests. The analogy of love as a flower is very apt for this love story because the garden, which was the setting for this magnificent occasion was filled with colour and fragrance from the flowers. Beautiful blessings to you both.