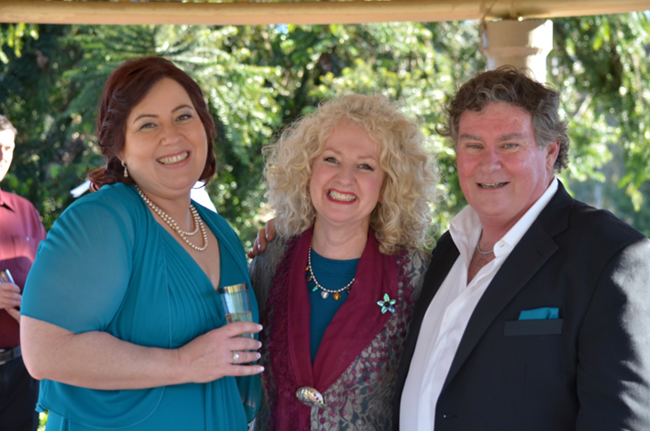 01 Sep

Sparklers of Love

It finished with Sparklers. What a glorious day yesterday, the park at Nurrangingy Reserve was washed clean from the deluge of down pours we have been experiencing over the past two weeks. The grass was luscious green and the ducks were enjoying the glistening lake. The sunshine and perfect weather made us all feel the magnificence of the day.

Twenty-five years ago Nicole and Rob meet at their workplace when a frugal manager decided to save money by combining Nicole and Rob's birthday celebrations with a shared cake. At the time Nicole was 18 and Rob 30 and were on different life paths but over the years they maintained a firm friendship until they were both free to understand the depth and intensity of their relationship. I created a personal story for them and the following is an extract;

As your love story started with cake I will use it as an analogy for your connection. Together and apart you have eaten the cake, the cake has given you the sustenance to recognise that you are each other's sweetness, from this day forward your shared life is the icing, you are the fondant flowers, your united experiences will be the sprinkles, shared joy is your cherry and the sparklers are your love.

I couldn't help myself…during the signing I had sparklers distributed and when the final announcement of husband and wife was announced the lit sparklers appeared bringing a new sense of delight…..in case you missed the symbolism, the sparklers represented their love. I hope, from now on that every time they see a sparkler they are transported back to this special moment.

Perhaps it is the romantic in me but it is the little things in life, which create happiness. And that will be another blog… let the sunshine in! As a Marriage Celebrant in Sydney I am committed to making your ceremony personal, loving and of course enchanting…..for so many reasons.