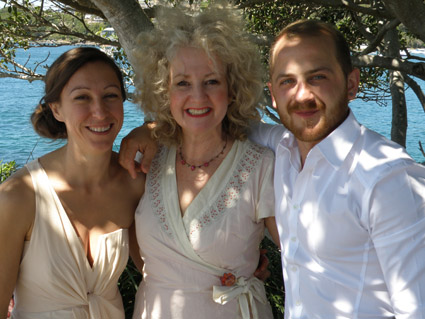 14 Jul

Sending an Enquiry to a Celebrant

Recently I was sent an enquiry by a prospective bride, which started my red flag waving, here we go again, I thought as sadly my red flag waves more often than I would like. Being a marriage Celebrant in Sydney I am aware that there is a feast of celebrants to choose from but this doesn't mean that you can be discourteous and ambivalent about those whom you chose to contact.

Monique, sent me an email

Hey 

I'm looking for a wedding celebrant on 10 April 2015 we are having our wedding at Marsfield Sydney Curzon Hall

If you can please send me a quote 

Thanks 

Monique 

Can you spot the rudeness?

Firstly, having found my website (which actually states my name in the address) Monique could not even take the time to write my name just called me 'Hey' Secondly she is perfunctory in her details of the event date and location…that is fine. It is the request for a quote, which keeps the red flag waving. To me Monique is saying, I am searching for the cheapest celebrant I can find.

I know the establishment where she is planning to hold her wedding and know that it is not a budget venue. It baffles me, the decisions made by couples and the priority list of where to spend their money. I am perhaps biased about the importance of engaging the services of a great marriage celebrant but it really can make the difference between your wedding being 'the time of your life' or 'ho-hum'

Perhaps you are interested in how I responded to Monique. I knew I was probably throwing pearls at her but something deep down made me want to try and give her some advice.

Hi Monique, thank you for shortlisting me on your hunt for the right marriage celebrant for your wedding at Curzon Hall in Sydney. Your search for the right celebrant is really important because a good celebrant will make the whole experience amazing…just a word of advice, you should base your search on style and professionalism not on price…….you are only going to do this once so want someone who helps makes great  memories for you…… This may or not be me but you will appreciate this advice further down the track.

Now to answer your question, I charge a flat rate of $650, which is an industry standard. This covers everything, including buying your music choices and the help of my husband who works with me on the day to control the music and audio system. Together we create a seamless ceremony which is really special……I can give you so many testimonies or phone numbers of brides but really the best thing would be to meet so that you understand my style. Warm, rejoicing and engaging would be a good description of how I handle my weddings. If this is what you are looking for please call or email again and we can see if we are a good fit (this is important to me also).

I would appreciate the courtesy of a response from you regarding this email as I don't want to be inappropriate with follow-up communications.

Lastly I assume that you have visited my website.   www.marrymemary.com.au. But if not enjoy exploring it.

Happy days

Mary

The end of this story is that I haven't heard from Monique despite my last request for a response…..but I knew I wouldn't because this is just how some brides are built, fortunately my lovelies are with me because we recognise what is important, they choose me to do an exceptional job for them and that is what I do!. I love my girls (and boys)!

The above image was taken on a glorious spring day, Xavier and Josie were married less than 3 months after they met…instant love….and I could feel the energy…..gorgeous people.