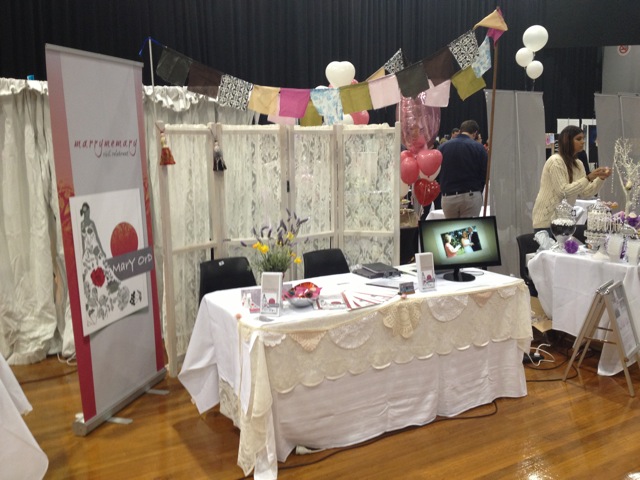 25 Aug

Homebush Wedding Expo

Today Pete and I experienced our first Wedding Expo. What an event! The noise was a little overwhelming with all the performers, musicians and dj's competing for attention. I lost my already fragile voice very early on but I loved talking with all the excitable and loving couples who are planning their weddings, some so organised that they are looking at 2015…

Hopefully I will get to meet with some of these couples again, wanting as always to spread the joy and happiness I feel for this work I do.

Pete made me the beautiful screen which is behind the table. I am really proud of how we set designed our space to reflect my style.

Celebrating Sydney Weddings.