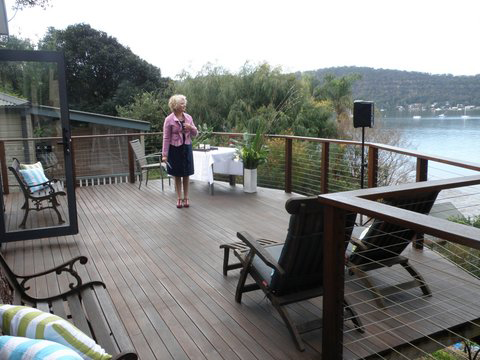 02 Jul

The Diversity of Locations for a Sydney Based Marriage Celebrant

The beauty about deciding to use a marriage celebrant to legally bind your marriage is that you get to choose your location. As a Sydney based celebrant I can be called to the mountains or the sea, to bushland or lakeside. Last Friday I had the pleasure of marrying a couple on Dangar Island which is in the Hawkesbury River. My husband, Pete (my able assistant) and I were picked up at the wharf in Brooklyn and taken by boat to our wedding destination. It was a very intimate affair and because the tides determined our length of stay we were welcomed to the wedding feast. New friendships were cemented that day as we all understood the meaningful experience which we had all shared in.

Love and best wishes to Jennie and Steve, may your lives together be abundant with respect, affection and open communication.