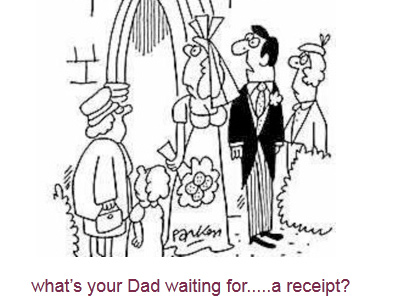 28 Mar

The Handover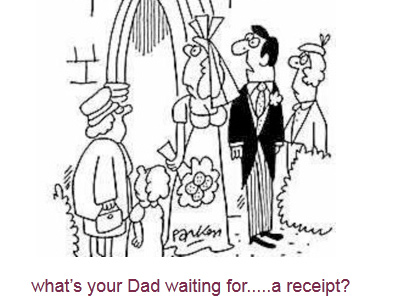 The Handover
Thursday, 23 February 2012
Most brides love the tradition of being 'Given Away' or 'Presented for marriage'. The Father of the Bride or her chosen escort also see it as an honour and privilege to be asked to perform such a role. One alternative for 'the presentation' could be for the bride & dad (or whoever is walking with the bride) to stop about 3 metres away from the groom. Mary introduces herself very briefly with a couple of opening words then states: "As you can see, our groom is very patiently waiting for his gorgeous bride to join him but there is just a very small formality we will complete.
Mary: Today we see the bride lovingly and tenderly escorted and presented for marriage so we do officially ask: Who brings Bride to be married to Groom? Father (or chosen escort) kisses his daughter (0r appropriate), then the Groom walks forward, shakes the Father's hand, tenderly kisses his Bride's hand and proudly walks his Bride to the ceremony position.
Who isn't crying??? Too romantic!