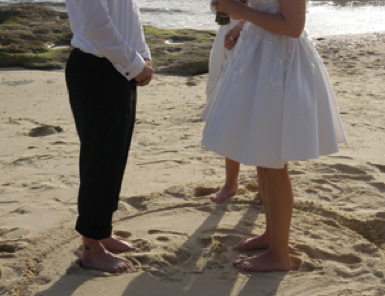 28 Mar

Have I gone too far?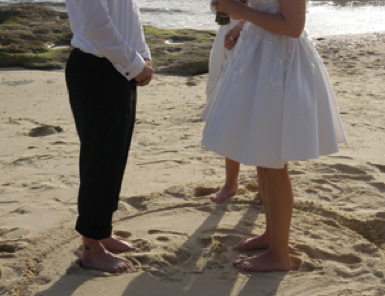 Have I gone too far?
Sunday, 15 January 2012
My darling daughter Miranda (and starring my son in law Sam) has created a video for my celebrancy to help add another dimension to my web site. I think she did a good job considering she had to place the camera, do the sound as well as star in it, edit and add music. It took two and a half hours to film this two and a half minute clip. It is so odd watching yourself, I keep in mind a comment made by a friend who said that any recent picture you see and hate of yourself will be seen as acceptable, in five years. I guess we always feel younger than we actually look so maybe in five years I will look back and admire instead of cringe. Let me know what you think and don't berate me for word stumbling, they were kept in deliberately to add charm..haha!
The image above is a ceremony which is featured on my video 'The Introduction into the Circle' this was performed in the sand but can be used with equal effect using flowers or petals.